A huge chunk of data within financial services companies are unstructured and locked in documents. These organizations are staring at lost opportunities because they fail to capture and make sense of all the information hidden in these documents.
Overview
AI enabled Intelligent Document Processing (IDP) is a game changer opening doors to a wealth of rich insights critical for faster and easier decision making without the need for time-intensive and manual extraction of information from documents. Leveraging IDP Financial Services companies can deliver assured outcomes such as faster loans, speedy claims, higher workforce productivity, faster time to value, and resilient business.
The Edge Power Room Series will bring together thought leaders to discuss current challenges and how IDP can help improve business outcomes, accelerate innovation and drive growth in endless ways, thus shaping the enterprise of the future. As the digital revolution takes shape, enterprises which can derive intelligence, from all the data that lies within the plethora of documents, will be able to shape the future and thrive in disruption.
Are you geared up shape the future of your enterprise?
Agenda:
| Time | Session |
| --- | --- |
| 17:15 | Networking drinks |
| 18:00 | The Future of AI in the Financial Services Sector – Anil Vijayan, Partner – Everest Group |
| 18:30 | Unlocking the value from unstructured data and documents in Financial Services – Sandeep Mehta, Senior Client Solutions Manager – EdgeVerve |
| 18:50 | Starter and main course |
| 20:00 | Panel discussion: How businesses can ease the complexity of processing documents with the help of AI |
| 20:30 | Dessert and coffee |
| 21:00 | Program ends |
Meet the Speakers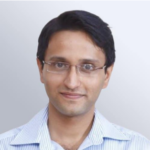 Anil Vijayan
Partner, Everest Group
Anil Vijayan leads Everest Group's Service Optimization Technologies (SOT) and Human Resource Outsourcing (HRO) membership and custom-decision support programs globally, with responsibilities spanning growth, client relationships, and talent agenda. He advises senior stakeholders on digital transformation and disruptive technologies such as Robotic Process Automation (RPA), Artificial Intelligence (AI), intelligent automation, and process mining. He's also responsible for advising stakeholders on the HR and talent services value chain, including payroll, benefits, HR technology, and multi-process HR outsourcing. He is often quoted in media publications. as well as invited to speak at industry forums. He has authored numerous reports, including those centered around next-generation themes. such as employee experience, digital adoption, automation, and analytics. Prior to joining Everest Group, Anil was with Ernst & Young's advisory business. He holds an MBA from the Indian Institute of Management, Ahmedabad.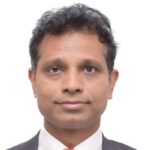 Avinash Ranjan
Head of Digital & Automation, GTRF Services HSBC Bank Plc
Avinash Ranjan works as Head of Digitization and Automation – Trade Finance at HSBC (UK). He has over 20 years' experience of leading strategy implementation for GTRF in Commercial Banking in managing and transforming operations, Transition Management and leading Multi Projects delivering sustainable change in the financial and banking sector; 5 years' experience as Operations manager and 9 years of experience as Business Analyst and Transformation in functional and business teams across geographies and markets.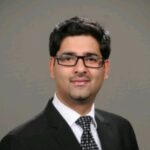 Sandeep Mehta
Senior Client Solutions Manager, EdgeVerve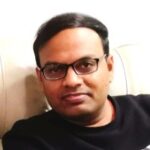 Priyank Mangal
Client Solution Head, EdgeVerve Ltd
Priyank Mangal is Client Solution Head at EdgeVerve, an Infosys company. He leads a highly talented team of Solution Consultants to build innovative business solutions using AI & Automation, for large enterprises across industry verticals (Telecom, Banking, Insurance, Retail, Manufacturing etc). He has been instrumental in helping clients on their digital transformation journey. At EdgeVerve, He is mandated to grow AI & Automation product practice in EMEA. With deep knowledge of technology and industry domains, Priyank brings the practitioner view to all the conversations and engagements.