Overview
A huge chunk of data within organizations is unstructured and locked in documents. AI enabled Intelligent Document Processing (IDP) is a game changer opening doors to a wealth of rich insights critical for faster and easier decision making without the need for time-intensive and manual extraction of information from documents.
Industry specific processes continue to dominate IDP adoption. Financial services, with use cases in customer onboarding and contract analysis, is showing significant traction.
Financial services enterprises often deal with a variety of complex contracts with inherent risks. IDP can step up the process of analyzing and reviewing contracts identifying and extracting key clauses and terms for better risk analysis and shortening negotiation cycles. Similarly, customer onboarding is a crucial process for banks, who need to ensure adherence to KYC and other norms, as also a smooth onboarding experience. IDP reduces the repetitive manual data entry and analysis thereby providing both speed and compliance.
Key Takeaways:
How enterprises are unlocking business value from their documents with AI (Specifically Deep Learning techniques like Vision and NLP) as part of their digital transformation journey
How you can drive cost reduction, process efficiency, and improve the customer experience at your organization
How to leverage this technology in different scenarios
Discuss current challenges and how IDP can help in shaping the enterprise of the future by
• Improving business outcomes
• Accelerating innovation
• Driving growth in endless ways
The Edge Power Room Series will bring together thought leaders to discuss current challenges and how automation can help improve business outcomes, accelerate innovation and drive growth in endless ways, thus shaping the enterprise of the future. As the digital revolution takes shape, enterprises which can derive intelligence, from all the data that lies within the plethora of documents, will be able to shape the future and thrive in disruption.
Are you geared up shape the future of your enterprise?
Agenda:
Time
Session
17:00
Networking drinks
17:45
The Future of AI in the Financial Services Sector
18:05
Unlocking the value from unstructured data and documents in Financial Services – Badri Devalla, Senior Director & Head – AI & Automation Solutions at EdgeVerve
18:25
Panel discussion: How businesses can ease the complexity of processing documents with the help of AI
– Praveen Kombial- VP – Global Sales Head, EdgeVerve
– Justin Kline- Manager – Client Services, EdgeVerve
– Analyst Speaker, TBC
– Customer Speaker, TBC
19:10
Open House and Q&A
19:20
Three Course Seated Dinner
20:30
Program ends
Speakers

Badri Devalla
Senior Director, Digitization and Automation Solutions, EdgeVerve
Badri Devalla is the Senior Director & Head – AI & Automation Solutions at EdgeVerve. Badri is responsible for implementing solutions leveraging AI & RPA products for Enterprise clients. Badri has delivered cognitive automation across Enterprise Operations using AI techniques ranging from Recommendation Engines to Deep Learning-based NLP to redefine customer experience and improve operations efficiency. His current focus is on "Doc to Digital" approaches to pipeline enriched & validated extracts from documents to Enterprise systems supporting business processes for New Business, KYC, Servicing, Claims, Telecom Billing, and Contracts Analysis. In his 25+ years of experience, he has led teams of systems architects, business process consultants, and Automation experts. He is an alumnus of Texas A&M University with a Master's in Electrical Engineering (Data Compression & Error Correction) and a PhD in Computer Science (Networking & Real-time Systems).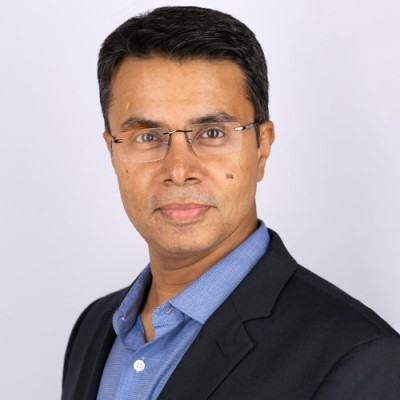 Praveen Kombial
Vice President at EdgeVerve, an Infosys company
His mandate is to leverage Artificial Intelligence and Emerging technologies to build and launch products solving for specific business problems for industries globally. At EdgeVerve, Praveen leads a highly talented team of Engineers and Product managers in building an ecosystem of Products addressing industries and functions such Financial Services, Insurance, Consumer Packaged Goods and Supply chains. Prior to Infosys, Praveen spent many years at GE Capital and GE Money in India and did a gamut of functions and roles across retail finance, corporate leasing and risk management. Among other things, he managed a 500Mn$ Auto portfolio, was instrumental in setting up a fast funding channel in consumer lending and expanded a corporate leasing product. With his background across core Industry domains and the evolving cutting edge technology landscape, Praveen is on the forefront of driving change and brings a practitioner's view to translate concepts to reality.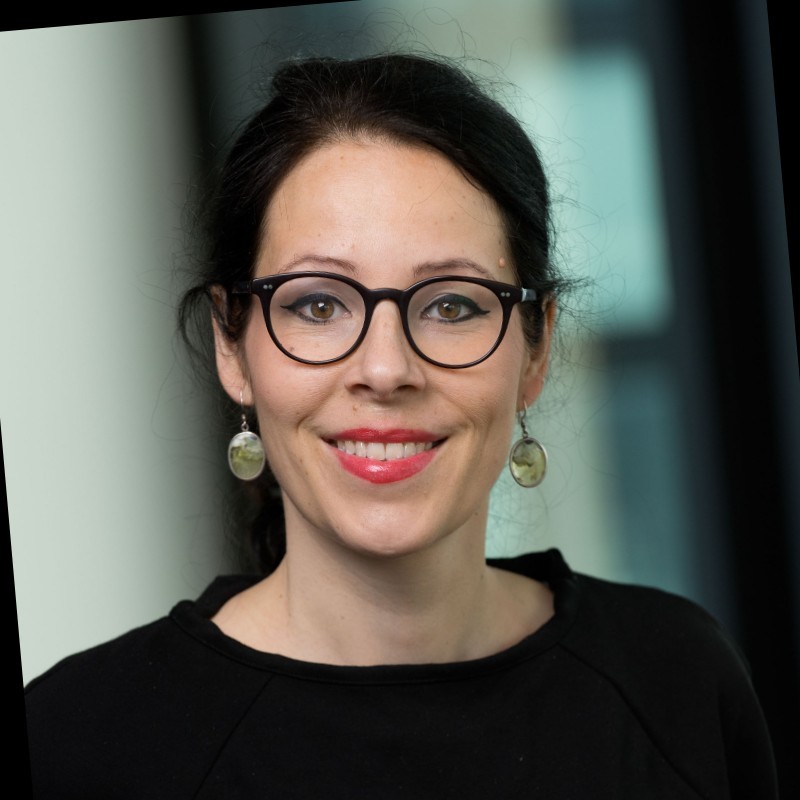 Imke Jacob
Partner, McKinsey & Company
I'm a Partner with the Global Banking Practice of McKinsey & Company. From my base in New York, I support financial services organizations including corporate and commercial banks, retail and wealth management businesses on making the most of analytics to drive growth and build trust with customers. I have experience in: digital strategy, data transformation, growth strategy, marketing and sales, new ways of working and advanced analytics. I'm deeply interested in artificial intelligence and how banks can better harness internal and external data to carve out a sustainable competitive edge. Prior to joining McKinsey, I gained my banking experience working as a director of international business coordination and strategy at a global bank. I am passionate about developing and mentoring younger colleagues in particular women to grow and succeed in their careers. Outside of work I enjoy spending time with my family.