Overview
Create your enterprise of the future now, with LTIMindtree and IBM
Enterprises are in the midst of a paradigm revolution more than ever before. On the one hand, customers want greater service and a better user experience, while competitive pricing puts extra pressure on commercials. Enterprises are increasingly relying on cutting-edge technology to help them achieve the essential efficiency and automation, saving operational costs and expanding profits.

LTIMindtree, in collaboration with IBM, is bringing you an exclusive thought-leadership focused discussion where you will be able to network with your peers and discuss how to leverage new age technologies to bring about the necessary process optimisation. We will outline areas of focus where LTIMindtree & IBM can address your business needs and drill down on business automation and how Artificial Intelligence (AI) will complement your current workforce. Controlling costs, speeding up customer interactions, quick hiring and removing mundane tasks from your employees are all key to the future of a robust business model.

Create your enterprise of the future now, with LTIMindtree and IBM!
Agenda:
| Time | Session |
| --- | --- |
| 17:00 – 17:45 | Registration & Networking drinks |
| 17.45 – 17:55 | The winning partnership of LTIMindtree and IBM by Bruce Weed |
| 17:55 – 18:15 | Leveraging the power of Business Automation & Integration for your business by Amit Unde |
| 18:15 – 18:35 | Unlocking a new era of productivity with Watson Orchestrate by Parul Mishra |
| 18:35 – 18:55 | Automation via IBM Digital Labor Platform by Raghu |
| 18:55 – 19:15 | Fireside Chat and Q&A |
| 19:15 – 20:30 | Dinner |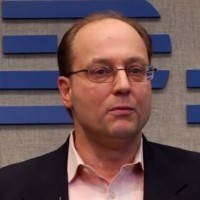 Bruce Weed
NA Sales Leader for the IBM & Red Hat practice at LTIMindtree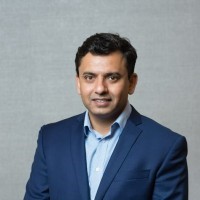 Amit Unde
Vice President and CTO for Insurance BU at LTIMindtree
Amit is a Vice President and CTO for Insurance business unit in North America. He has more than 20 years of experience working with insurance companies across the globe. He has a blend of technology and insurance domain expertise, and has helped leading carriers, brokers and reinsurance firms in defining their Enterprise Architecture and IT Strategy Roadmap. Amit specializes in Commercial Underwriting and Distribution Solutions and has been at the forefront of leveraging modern technologies for better product differentiation, profitable underwriting and delightful customer experience
Raghuram Konanur
Global Head of Business Automation at LTIMindtree
Raghu (Raghuram Konanur) is a globally recognized expert in Platform Operations and Business Process Automation. With a wealth of experience and a deep understanding of cutting- edge technologies, Raghu has transformed operations, driven innovation, and delivered impactful results for clients. As a dynamic and engaging speaker, Raghu shares practical insights and actionable strategies to inspire audiences to achieve operational excellence in the digital era.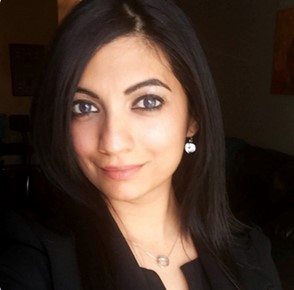 Parul Mishra
Vice President, Product Management, IBM Watson Orchestrate at IBM
Parul Mishra is responsible for leading the product management of IBM's Digital Labor solution, underpinned by Watson Orchestrate, Watson Assistant, and Watson Discovery, built on IBM's Watson Platform. As part of her role, Parul focuses on the automation of labor by leveraging IBM's AI technologies to augment humans and automate tasks. Parul is based in Manhattan, New York, and earned her Master of Business Administration from Columbia Business School and Master of Science from Michigan Technological University.