BRW Webinar Training site
---
Tuesday, 14th Mar 2023
This is an internal portal to allow BRW event organisers access to training and guidance on using the GD Event and Registration CMS.
Test Event new
---
Tuesday, 27th Dec 2022 - Wednesday, 28th Dec 2022
Overview
The sustainability of glass, the preferred packaging of wine drinkers, is sometimes called into question. What are glass manufacturers and their partners doing to address this issue?
This web conference, hosted by leading glass manufacturer O-I, will highlight several initiatives towards a sustainable future for glass wine bottles.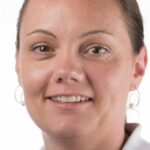 Melianthe Leeman
Global Marketing Director Wine & Spirits O-I
Melianthe has been working for O-I, the world's largest glass container manufacturer, since 12 years and has a background in Marketing. She has held several positions within O-I's commercial department covering Marketing Communication, Category Management and Innovation. In May 2018, Melianthe got appointed Global Innovation Platform Director for O-I. As part of this role she is overseeing the commercialization and global expansion of O-I : EXPRESSIONS (www.discoverexpressions.com), O-I's platform offering personalization and customization services for brands enabled by direct2glass digital printing. Since January 2020, Melianthe expanded her role, and she is now also leading O-I's Spirits and Wine marketing teams globally.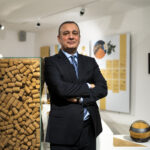 Carlos de Jesus
Director of Marketing and Communications, Amorim Cork
Carlos de Jesus heads the Marketing and Communication department at Amorim Cork. With dozens of subsidiaries on all continents, Amorim is the world's leading company in the cork sector, with an annual production of around 5.8 billion closures which are utilised by the largest and most prestigious international brands of wine, Champagne and spirits. Before joining Amorim in 2002, Carlos was partner at Breakstone & Ruth LLP, the New York-based leader in the international investor and shareholder relations market. In this specialized consultancy, he worked with important multinationals to coordinate the presence of these blue-chip clients on the NYSE and NASDAQ.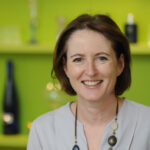 Adeline Farrelly
Secretary General of the European Container Glass Federation (FEVE)
Adeline is Secretary General of FEVE, the European Container Glass Federation. Member of the Board of CETIE and Glass Alliance Europe (GAE), where she also alternates as GAE's Secretary General. Irish by nationality, but Belgian in all but name! Adeline has spent the last three decades in Brussels working in politics and policy for various private and public institutions including the EU Commission, EU Parliament, Deloitte, and EuropaBio. Adeline has a degree in political science from University College Dublin (UCD) and is a graduate of the Marketing Institute of Ireland. She is an active member of the Countess Markievicz group supporting women for election.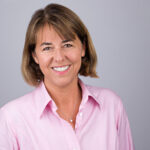 Anne Burchett
Moderator
Anne Burchett is a wine marketing and communications specialist, writer, wine judge and lecturer on the business of wine. She has worked in the wine business for thirty-five years. She set up her own business in 2017 and works on various yet complementary projects for clients such as Vinexposium, the European Research Executive Agency (REA), DAOU Vineyards and Centre Loire wines (BIVC). She is a feature writer for V&S news, a panel chair for the International Wine Challenge, a marker for the Wine and Spirit Education Trust and a lecturer at Kedge Business School. French born, Anne Burchett has lived and worked in the UK for longer than she has lived in France.
Diana Goff
Global Foresights Manager, O-I
Diana Goff is O-I's Global Foresights Manager. She works within the Market Intelligence team and has held different research roles focused on category and consumer trends. She has been working at O-I Glass for over 8 years and has a background in marketing. During this time she has become skilled in storytelling, data visualization, and trend discovery. Diana has played a key role in supporting the development of the Market Intelligence structure, incorporating data and trends into category strategies, and educating the company about the food and beverage industry through internal communications. Diana's passion for consumer behavior, finding new products, and foresights helped the company navigate the challenges the global 2020 pandemic brought by keeping pulse of consumption shifts, trends, channel dynamics, and packaging choice evolution. In her current role, Diana aims to identify white space and inspire new ideas that help transform glass packaging.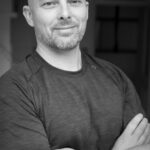 Barry Dick
BWS Global Bulk Wine Sourcing Manager, Waitrose & Partners
Barry combines 20 years' experience in winemaking and global wine buying with the Master of Wine (MW) qualification, along with a highly developed understanding of the UK market and consumer. Barry has developed a specialist understanding in the area of bulk shipment through working experience as well as completing his MW dissertation in the topic. Given the enhanced sustainability of transporting wine in bulk rather than bottle and the associated time spent working with the rapidly growing UK bottling industry it has led to his continued interest in sustainability across the entire wine industry supply chain.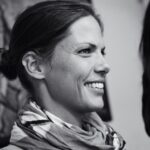 Patricia Tóth
Winemaker, Planeta Winery
Engineer in Food Sciences, specialised in wines, beers and spirits, since 2005 collaborating with the Planeta family, first as responsible for the Buonivini and Dorilli cellars, after coordinating the startup of the new estates on Mount Etna and Capo Milazzo. Responsible of the SOStain ( regional sustainable agriculture) program for Planeta and responsible for the operative group for the regional bottle project with O-I. Member of the Business Intelligence Team in Planeta, covering the tecnical support in PR activities - in between time white grape producer near Lake Balaton in Hungary.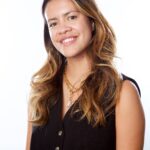 Danielle Thomson
Senior Associate, Carbon Trust
Danielle provides support to organisations to measure, manage and reduce their impact across own operations, products and supply chains. Her main focus is the product carbon footprint label and providing advisory and assurance services to operations within drinks and retail sector organisations.
This is an invite-only exclusive event and the participation is subject to reconfirmation
You are invited to our unique and exclusive virtual wine tasting experience and roundtable where top industry leaders will gather to discuss about the manufacturing industry outlook, key supply chain challenges, and how to solve them.
In this roundtable we will talk about how today's fast-paced and highly complex supply chains require manufacturing companies to have greater visibility across the entire supply chain to be resilient. A granular and real-time view of consumer preferences, product demand, inventory levels, and supply constraints is crucial for agile supply chain planning and execution. And that is precisely where traditional linear value chains fall short! Enterprises need to connect beyond their direct customers and suppliers to bridge demand-supply gaps, minimize the impact of disruptions, and stay competitive.
Join us for an invitation-only roundtable where we will explore:
How organizations can break linearity and enable autonomous planning and execution.
How can manufacturers gain complete demand and supply visibility across their value chain.
Role of real-time insights across channels to build a resilient supply chain.
Please Note: Due to time needed for delivery, any registrations after 5th September will not receive the wine tasting kit with their registrations.
Agenda:
Time
Session
5:00 to 5.05 PM
Opening note and Introduction
5:05 to 5.20 PM
Industry Overview- Simon Ellis, Program Vice President, IDC Manufacturing Insights
5:20 to 5.50 PM
Industry Panel Discussion: Building Supply Chain Resilience with Real-time Visibility in Manufacturing Industry
Panel Moderator: Suresh Prahlad Bharadwaj, , AVP & Global Product Head, TradeEdge – EdgeVerve
Panel Members:
– Simon Ellis, Program Vice President, IDC
– Kristy Weiss, Director Data Management, Fortune Brands
5:50 to 6.00 PM
Open House and Q&A
6:00 to 6.30 PM
Wine Tasting with Sommelier
6:30 PM
Program Ends
Speakers include: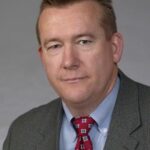 Simon Ellis
Program Vice President, IDC
As Vice President, Simon Ellis currently leads the U.S. Manufacturing Insights and Global Supply Chain Strategies practices at IDC Manufacturing Insights, specializing in advising clients on manufacturing strategies, supply chain digital transformation, sustainability, cloud migration, network, and ecosystem design. Mr. Ellis works with manufacturers, supply chain companies and technology providers to develop best practices and strategies leveraging IDC quantitative and qualitative data sets. Within the Supply Chain practices, Mr. Ellis is directly responsible for the research in the Supply Chain Planning and Multi-Enterprise Networks Strategies practice while also overseeing the Supply Chain Execution practices. These supply chain practices specialize in advising clients on supply chain network design, S&OP, global sourcing (Profitable Proximity and Low-Cost Sourcing), warehousing and inventory management, transportation, logistics, and more.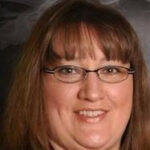 Kristy Weiss
Director - Data Management, Fortune Brands Global Plumbing Group
Kristy Weiss is currently Director Data Management with Fortune Brands Water Innovations (FBWINN). Prior to FBWINN she was part of Mindtree. Kristy is a seasoned Business Analytics professional with a demonstrated history of working in the information technology and services industry. Her core skills are in turning data into actionable insights across functions in Consumer Products and Retail. She is a Strong business development professional with a M.A. I/O Psychology focused in Consumer Psychology from The Chicago School of Professional Psychology.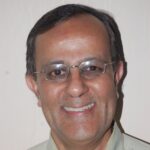 Suresh Prahlad Bharadwaj
Global Platform Head – TradeEdge, EdgeVerve
Suresh is the Platform Head for TradeEdge. Suresh has vast professional experience in product management, strategy, and business process consulting in the Retail-CPG industry. He has led successive technology startups to significant value by creating globally-recognized products and platforms in the areas of warehouse management, logistics, and sales execution. His emerging markets experience has been a key driver in delivering frugal innovation within the consumer goods value chain. A great motivator and mentor, Suresh is an entrepreneur and a co-founder of Manhattan Associates (NASD:MANH), a global leader in supply chain solutions.
Over the last decade, the interest in low-dose ketamine for treatment of various indications like pain conditions, therapy-resistant depression and addiction has grown substantially. Discovered in the early 1960s, ketamine was developed for the induction of anesthesia and procedural sedation. Since then, and still today, the majority of ketamine is administered via the parenteral route, a route that requires sometimes-painful injection or venipuncture. In our LTS Academy session we will report on the latest research in the field of pain and ketamine. We will show that oral thin films (OTFs) are a convenient and attractive alternative dosage form for ketamine and other compounds. We will discuss promising results of a pharmacokinetic human study performed with transmucosal fast-dissolving oral thin films that contain S-ketamine, the positive effect seen in different pain models and the outcome of the used PK/PD modelling. Finally, we will also have a view on opportunities in an unsaturated growing market.
Learning objectives:
In the LTS academy session you will learn about the role of ketamine in the treatment of pain.
The sessions will show the components and science of OTFs and how they can be used to provide a genuine alternative to current drug delivery methods.
You will learn about the outcome of LTS' clinical study of a S-ketamine OTF in humans.
The session will give you a first view on the market potential of a S-ketamine OTF in the treatment of pain.
In the world of digital native consumers, personalized packaging hits a sweet spot. What once seemed like an up-and-coming trend is now here to stay and has become a permanent feature of the product packaging landscape. Package personalization offers tremendous benefits for brand owners as they seek to attract and engage with consumers, and has cemented itself as a permanent force in product design and promotion strategies.
During this webinar we will take a closer look at the key packaging trends. We'll also review what it takes to develop personalized packaging designs. And we will explore how new technology solutions, such as direct-to-glass digital printing can help brands to unlock the power of personalization and develop appealing, customized packaging solutions.
Register now for free
Agenda:
13:30 CET: Welcome
13:45 CET: Packaging Design Trends
14:25 CET: Packaging personalization & its relevancy
15:05 CET: Designing personalised packaging with O-I : EXPRESSIONS
15:45 CET: Case studies from brand owners
16:15 CET: Networking
Do not miss this opportunity to exchange with experts and brand owners!
Sculpt your glass packaging: https://discoverexpressions.com/
The Small and Advanced Reactors Virtual Conference – Tuesday 13th September 2022
Overview
There is increasing interest in small modular reactors (SMRs) and advanced reactors (ARs) around the world, with more than 50 designs at various development stages. SMRs can help address the need for flexible power generation for a wide range of users and applications, with the global market estimated to be worth £250-400bn by 2035. Demonstration projects are planned in major markets, including Britain, Canada, Russia and the United States – all backed by government funding.
Small and Advanced Reactors 2022 is a must attend event for utilities, governments and developers considering small and advanced reactors to discover what solutions and technologies are currently available and learn from trailblazing projects.
This virtual event – the third hosted by Nuclear Engineering International – will provide updates on development of SMRs and advanced reactors, with case studies highlighting progress with licensing, demonstration, and manufacturing/fuel cycle innovations. How can SMRs contribute to meeting net zero goals? What are the business models and financing options? What are the barriers to deployment and how can they be overcome?
With guest speakers offering insight and expertise, as well as peer to peer networking, this is an event not to be missed.
Key Topics:
Small reactors: Why, When, Where and How?
SMR Financing and Economics
SMR Manufacturing and Construction Techniques
Fuel Cycle Considerations for SMRS/AMRS
Siting, Licensing and Deployment
SMRS in Future Energy Systems
Date: Tuesday 13th September 2022
Time: 1pm – 5.30pm (PST)
Location: Virtual
Date: Thursday 24th February 2022, 11:00-12:00 EST
A massive chunk of data within banking, and financial services companies are unstructured and locked in documents. Manual effort, high cost and lost opportunities are common due to lack of relevant information processing in real time.
AI is a game changer opening doors to a wealth of rich insights critical for faster and easier decision making without the need for time-intensive and manual extraction of information from documents.
Leveraging AI technology and delivering assured outcomes for faster loan processing, digital KYC and for processing claims, these organizations can improve business outcomes such as workforce productivity, faster time to value, and business resilience.
The Edge Power Room will bring together thought leaders to discuss current challenges and consider technology solutions, which will help improve business outcomes such as workforce productivity, faster time to value, accelerating innovation, scale, and growth in endless ways.
Hear from experts on how to leverage these technologies and drive Cost Reduction, Process Efficiency, Data Intelligence, Customer Experience, Market Insights, Reach, Success in Digital Transformation, & Revenues.
Key Takeaways:
Understand how different organizations in banking and financial services are unlocking business value from their documents with AI
Hear our panel members discuss how businesses can ease the complexity of processing documents with the help of AI
Agenda:
11:00 EST: Introduction and opening remarks

11:05 EST: Making frictionless banking and insurance possible with XtractEdge – Praveen Kombial, Vice President, Global Sales Head, EdgeVerve

11:20 EST: Panel discussion: Document AI in action – Lessons from the ground

11:50 EST: Q&A and closing remarks – David Arthur, Head of FS Automation, EdgeVerve
Meet the speakers: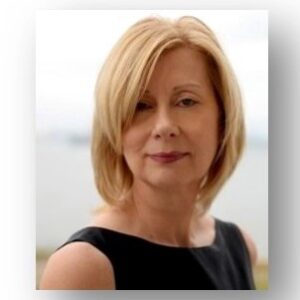 Monika J. Wilczak, Executive Advisor, Data & Emerging Technology, EY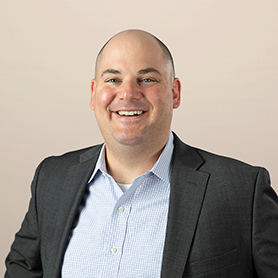 Peter Wannemacher, Principal Analyst, Forrester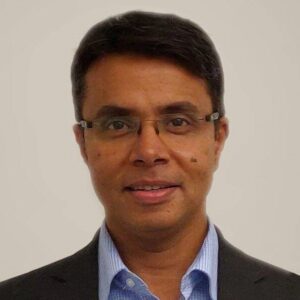 Praveen Kombial, Vice President, Global Sales Head, EdgeVerve

Badri Devalla, Senior Director, Digitazion and Automation Solutions, EdgeVerve
Strategy to Action: Building an experiential hybrid workplace in financial services industry
An exclusive wine tasting roundtable
Today, businesses are increasingly becoming globalized, giving more importance to employee flexibility and autonomy. While the pandemic accelerated the need to provide a connected and on-demand employee experience, but it has also propelled companies to prioritize and embrace the digital path. As a result, technology became a key enabler and played an important role in the way we work, connect and collaborate. To thrive in the current environment, it is imperative for businesses to show their employees that they are valued, heard and taken care of.
As the lines between the virtual and the real end up becoming blurred, organizations find themselves in the unenviable position to rethink their core business models to differentiate themselves among the competition. It's an opportunity to fundamentally change how work gets done, how teams collaborate, and changing workforce experience for the better. Embracing a holistic workplace transformation strategy that focuses on fostering a culture of innovation and adopting technological advancement will ensure that your organization and its people are aligned and empowered to excel in the years to come.
Leaders have also awakened to the reality that digital tools play an equally important role in empowering employees to focus on higher contributions thereby increasing productivity and efficiency.
Organizations that don't pivot to a digital strategy that fits within the existing paradigm are likely to lose out. As organizations prepare for the future of work, Leaders must embrace new skills to engage with employees and drive change management to improve workplace culture. They should also embrace a human-centered workplace to help organizations address the unprecedented challenges of remote working by maintaining productivity, ensuring security, and providing a seamless experience.
Join us for an exclusive wine tasting roundtable with us to discuss how financial institutions can reimagine their workplace to yield impressive results:
Key takeaways:
Identify the right tools and strategy to accelerate digitization in the financial sector
Elevating employee experience in hybrid workplace
Bringing together the technology, culture and people to create value-added experience
Agenda:
16:30 EDT: Introduction and welcome>

16:35 EDT: Panel discussion – Effective approaches to designing inclusive and sustainable workplaces in financial industry

17:20 EDT: Wine tasting with Sommelier

17:40 EDT: Wrap up and networking
Meet the speakers: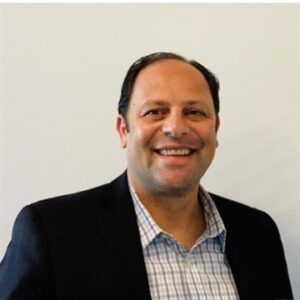 Oded Haner, Senior Vice President, Infrastructure Engineering and Operations, Franklin Templeton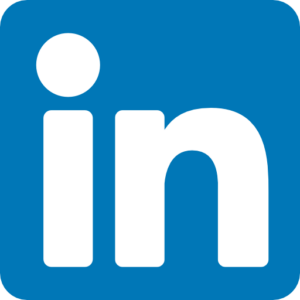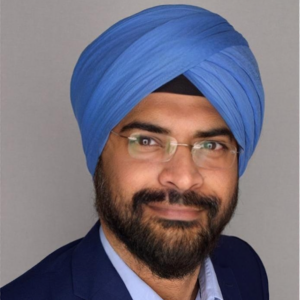 Rakshit Ghura, Senior Vice President and Global Head – Digital Workplace Services, HCL Technologies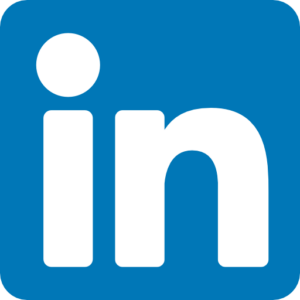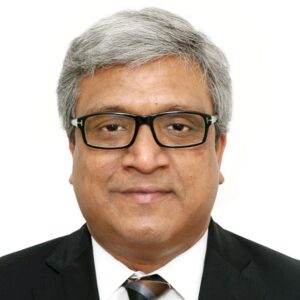 Srinivasan Seshadri, Executive Vice President & Head of Financial Services, North America, HCL Technologies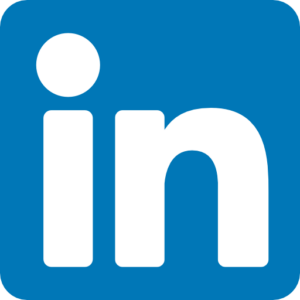 Transforming Fulfillment and Service Management for Telecom Operators
---
Wednesday, 15th Dec 2021
About the event
Today's order management approach is costly, slow, and agent assisted. The telecom industry needs an agile way to offer profitable new business models and intent-driven self-service.
As telcos transform from pure communications service providers (CPSs) to digital services providers—investing in 5G and SD-WAN and rolling out innovative and complex new services—they need to focus on speed and efficiency.
Customers want B2C-like experiences, and visibility into their order status. But to get there, CSPs must modernize their operations and business support systems (OSS/BSS) and service delivery architectures—freeing themselves from technical debt and uniting vendor siloes.
There's a need to simplify and automate digital service order, delivery, and management. And that includes getting more customers to adopt a self-service mindset and giving them easy access to tools on any channel.
Date: Tuesday 15th December 2021
Time: 11:30am EST
Location: Virtual
Contact Details
If you would like to participate : naveed.iqbal@ns-mediagroup.com