Amaze® for Cloud Transformation
---
Tuesday, 16th Nov 2021
Hexaware London Event
Reach the Cloud before the Cloud Reaches you! Amaze® for Cloud Transformation is here…
We all know that cloud transformation is inevitable. In fact, the pandemic has been pushing enterprises quite unexpectedly to move their applications and database to the cloud for better efficiency and high TCO reduction. No one may have predicted two to three years back that cloud migration of legacy applications would become such a great lifesaver for the decades-old applications, and of course for the business as a whole.
What if we tell you that we can assess your legacy applications for cloud readiness in just a few hours, create a cloud migration roadmap, containerize the applications by breaking them into macro and micro services, and deploy them on the cloud rapidly? And what if we do all this in just 6 to 8 weeks with more than 50% TCO reduction and no change in the business functionality of the application after the cloud transformation? Yes, we are already doing this for many leading enterprises including Fortune 500 companies, thanks to amaze® for Applications, Hexaware's proprietary rapid application cloud replatforming product suite.
Amaze® is an automation-led platform that decreases your cloud migration time and implementation costs by more than 50% and relieves you of the burden of licensing costs. It makes your cloud replatforming journey simple, seamless, and secure with a futuristic approach. Hard to believe right? We have some real-world cases to show the cloud magic amaze® has been doing for years now.
Why amaze®?
Assesses the cloud readiness of your legacy applications rapidly even if no documentation available
Prioritizes the best candidates for refactoring, replatforming, and rebuilding
Analyzes the scope of automation throughout cloud journey
Enables you to take an informed decision on what kind of operating model is needed to succeed in the cloud journey
So, build up your excitement and get ready to take a tour of one of the most amazing cloud native solutions. Interact with our cloud experts to understand the typical industry challenges and our proven strategies that helped many to escape the cloud maze much faster and easier than they anticipated. Many of your competitors may have already started prioritizing cloud for their IT investment. Are you there yet?
Leverage strengths of cloud and digital multi-channels for rapid scale and customer 360. What is a data driven enterprise: Build enterprise "ai that can feel" : value-driven solution for customers : analytics focus to unlock insights from data.
Contact
For event logistics: Alex Kaczmarek
About the event
Can you succinctly describe what your company does – without simply explaining the business strategy? What do you do for people, businesses, or society, beyond selling a product or service? What is your Purpose?
Transparency, authenticity and social responsibility are watch words for the new age of Purpose. We have never seen a bigger push by brands to clearly demonstrate their value to the world beyond adding to their bottom line. Yet, even with all of the positive noise being made about CSR, social investments and staff wellness initiatives, we still see these undertakings isolated from, and largely irrelevant to the core business strategy. It matters more than ever now, with Covid-19 having further exposed the frailties within our society.
This begs the question, is there a contradiction between the commercial interests of brands and what customers expect in terms of social responsibility? Or is it simply that existing initiatives are often a shallow attempt to retrofit a conscience onto a commercial enterprise?
Brands like Patagonia seem to be on everyone's lips when discussing sustainable responsible business practices. But why is Patagonia still our go-to example in the search for the authentically Purpose-led brands? Are we that starved of other clear examples?
At Siegel+Gale, we want to unwrap and clarify the idea of being Purpose-led through our unique lens of Simplicity. Join us for our interactive breakout forum to share ideas with industry leaders and inspire positive change within business that can also ultimately drive growth.
Date: 19th October 2021
Time: 18:00 BST
Contact Details
Event information: Carys.Stanton@progressivemediainternational.com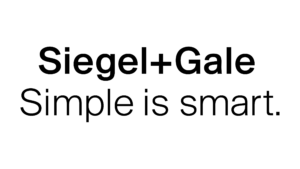 ABOUT THE WHAT VAN? AWARDS
The What Van? Awards are recognised as the most prestigious independent accolades in the UK's light commercial vehicle industry.
The intention is for the event to return to December following the success of last year's virtual ceremony. The awards provides attendees with the opportunity to network and celebrate the success of their peers across carefully selected categories.
The What Van? Awards provide recognition for brands, businesses and organisations that have reached the pinnacle of their fields. What Van? assembles an experienced panel of independent judges from across the LCV sector to evaluate the entrants.
The categories evolve from year to year to ensure we recognise changing trends and developments spanning the breadth of the light commercial vehicle industry.
Hybrid
2020 and 2021 have been unprecedented years for the events industry, which has affected every aspect of how we engage with our target audiences. Handshakes and business card exchanges have been replaced with virtual networking lounges and instant messaging.
At Progressive Media International, we have led the market in successfully transforming our event calendar into online activities, with impressive engagement numbers which out have outshone our competitors in not only retaining but actually growing our audiences.
Now, as we plan to emerge from a fully virtual world and re-enter physical event activations, we face a challenge on providing a safe environment for us to meet again and our intention to host this event in a hybrid (both physical and virtual synchronised) format.
So, what does this mean for this event? Our team of marketers and specialist event producers have consulted the market, are working closely with venues and conducting all the risk-assessments required to be able to bring us all together in one room again.
What to expect
• A London-based event
• Constant risk-assessment on the status of the pandemic and its effects on events
• Final decision to be made on the scope of the physical elements 8 weeks prior to the event date
• Maximum capacity allowed in physical format to be complied with, in the venue space
• Physical attendee number capability will be shared with partners 8 weeks prior to the event
• Local delegates invited to the physical event to engage with our partners onsite
• Live streaming of the physical elements to an additional global virtual audience
• All delegates in-person will be required to comply with government event guidelines
• Professional event moderators will connect our physical and virtual audiences effectively
ABB LEAF Awards, this year joined by the Blueprint Awards
14th October 2021
The Nobu Portman Square, London
Join us for the live award ceremony, which will also be live-streamed to our virtual international audience. See ticket options below;
In-person Guest : £250 per person/£2,000 for a table of 10
Virtual Guest : £25 per person
All costs are shown ex VAT/taxes/fees.
For all event enquiries, please contact emily.mincer@progressivemediainternational.com 
Guests of our awards will receive a 10% discount off the best available bedroom rate at The Nobu Portman Square. To make reservations, call +44(0)203 988 5888 or email reservations-portmansquare@nobuhotels.com and quote code NEW141021. This offer is subject to availability at time of booking.
TTJ Awards
17th September 2021
The annual TTJ Awards has been held by the Timber Trades Journal (TTJ) since 1997 and it has grown into the timber industry's leading annual awards event, attracting attendees from the UK and worldwide. This year's 25th anniversary edition will be a hybrid event: featuring a live in-person lunchtime awards function in London on Sept 17, with livestreaming to an additional digital audience.
The Awards focuses on voted for and judged categories. The voted categories recognise service excellence and product quality across the timber industry in the key areas of wood-based panels, softwood, hardwood, joinery, structural timber systems and garden products. The rigorous and impartial voting process is handled in a digital voting system whereby timber buyers vote for their best performing suppliers.
This year as the awards will be held physically in Central London and virtually online please use the registration form to indicate which of the awards formats you would like to attend.
Please select the 'Register Now' button, top right, to start your registration.
Virtual attendance is complimentary. Physical attendance is £200+VAT per person and includes F&B (full details to follow).
*Please note, for physical attendance a member of the TTJ team will be in touch to confirm your ticket and receive payments.
**For more information regarding our Covid Policy, please click through to the registration form.
Contact Us
Sponsorship opportunities: Chidi.Adilih@progressivemediainternational.com
Event information: Carys.Stanton@progressivemediainternational.com
The New Statesman's 4th annual Cyber Security in Financial Services conference is back to take place on the 23 – 24 November 2021.
Whilst we eagerly await a return to live events and networking, the health and wellbeing of all involved must remain our priority, so considering the ongoing developments and concerns around the pandemic, the conference will return in 2021 as a hybrid event.
The pressure is on the financial sector supporting business in the 'return to normal' or the 'new normal' as well as handling this transition themselves. Banks must remain competitive amid digital transformation and the recent explosion in cyber-crime, not only whilst upholding the strongest information security systems but also while adapting to the impact of the pandemic and Brexit. Additionally, the complications of tight data regulations continue to evolve, as well as the sector opening to challengers. The New Statesman Cyber Security in Financial Services programme will address these challenges, opportunities and more that the sector faces whilst maintaining its cyber resilience.
The conference presents the opportunity to showcase your organisation and engage with influential decision-makers. Attendees can share ideas, innovations, initiatives and take part in virtual chats and private 1-2-1 conversations. There will also be the opportunity to engage with presentations on the main stage, and in Q&As with the speakers and sponsors.
Thought leaders and senior figures will present throughout the day to examine current regulations, key trends, and developments.
Please find more information about the agenda and speakers: https://cybersecurity.newstatesman.com
LEAF International Forum 2021
---
Wednesday, 13th Oct 2021 - Thursday, 14th Oct 2021
Anticipating the global drive towards a 'net zero carbon' future, cities are setting ambitious decarbonisation targets to reduce their impact on the environment.
Blueprints for a net zero city hybrid conference will focus on forward thinking strategies that urban environments are implementing to deliver on net zero targets. These range from construction techniques through to operational use, designing for embodied carbon from material specification through to repair and maintenance, and what client demands are regarding costs to impacts. Case studies will cover hot topics such as sustainable land development and city making, urban green infrastructure, 'Whole Life Carbon Vision', green technologies, green retrofit projects, smart buildings, digital twins, alternative building materials, timber construction, and sustainable design.
Join us this autumn to engage with your peers and gain new insight from key industry leaders examining opportunities and exploring how technology, digitalisation, net-zero carbon targets and the pandemic are transforming the built environment across the entire supply chain. The opportunity presented is to engage with influential decision makers through networking and private 1-2-1 meetings introductions. You will also be able to engage with the speakers on the main stage and participate in live Q&A sessions at the conference venue as well as remotely from our virtual platform.
Some of the topics to be covered include:
Cities quest for net zero emissions.
Digital transformation. How does the role of technology help cut the carbon footprint of a city?
Redesigning urban infrastructure with minimised carbon footprint
The future of green/circular construction and sustainable building design
Designing low energy architecture and high-performance buildings
Creating a sustainable and regenerative urban environment
Environmentally responsive façades
Circular materials and Biophilic design
This is a CPD certified event, allowing you to earn up to 12 CPD points. CPD is the holistic commitment of professionals towards enhancement of personal skills and proficiency throughout their careers.
Contact
For sponsorship: Pratheeva Kotalawela and Kelly Teh
For speaking opportunities: Nadia Rozario
For event logistics: Alex Kaczmarek
Please check the Event Website for full agenda.